Ross Gay, poet and Professor of English at IU Bloomington, will read from his new work of poetry, Be Holding, and join in conversation with J. Kameron Carter, Professor of Religious Studies at IUB. This event will stream live via the IU Arts and Humanities Council's Facebook page.
Through a kind of lyric research, or lyric meditation, Be Holding connects Dr. J's famously impossible move from the 1980 NBA Finals against the Los Angeles Lakers to pick-up basketball and the flying Igbo and the Middle Passage, to photography and surveillance and state violence, to music and personal histories of flight and familial love. Be Holding wonders how the imagination, or how our looking, might make us, or bring us, closer to each other. How our looking might make us reach for each other. And might make us be reaching for each other. And how that reaching might be something like joy.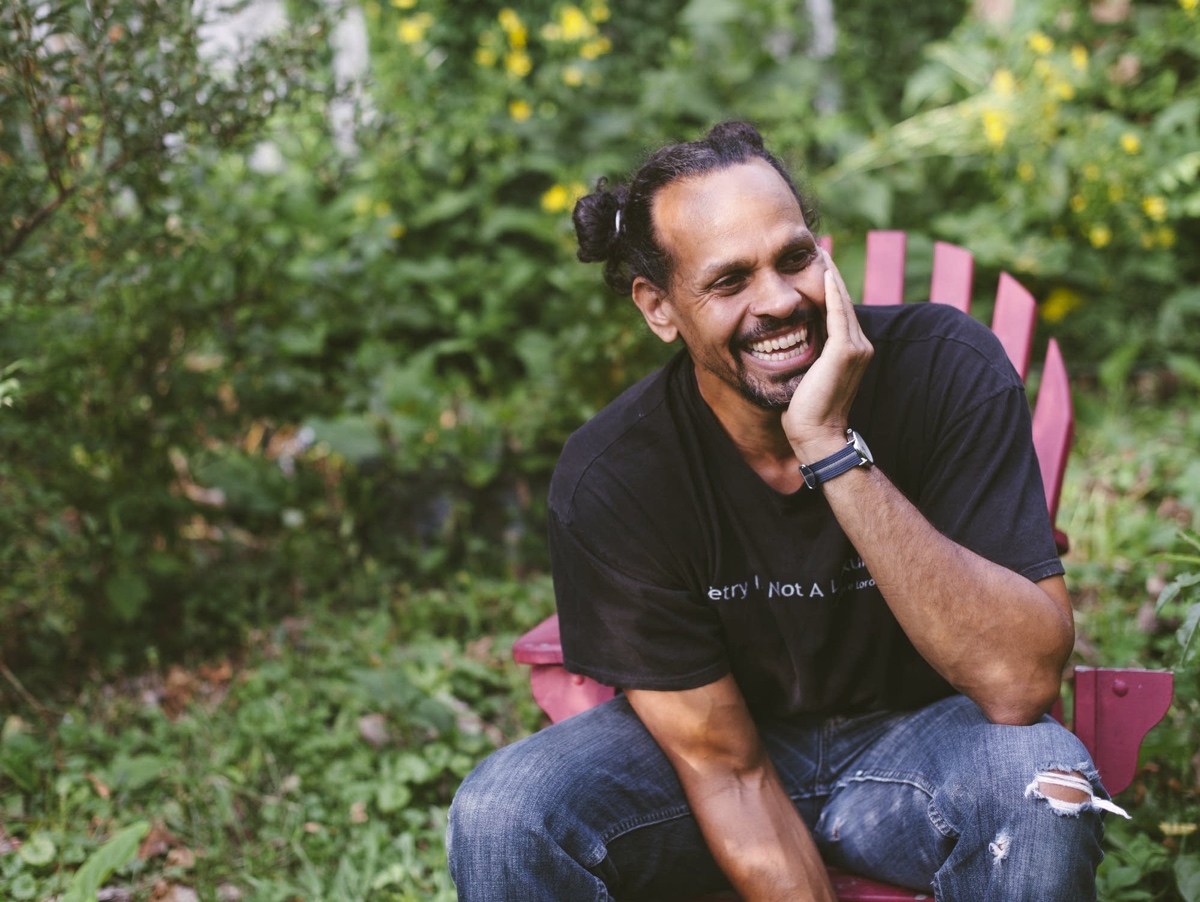 Ross Gay is Professor of English at IU Bloomington. He is the author of four books of poetry, including Catalog of Unabashed Gratitude (University of Pittsburgh Press, 2015), winner of the 2015 National Book Critics Circle Award and the 2016 Kingsley Tufts Poetry Award, and finalist for the 2015 National Book Award in Poetry. He recently received the 2020 Eugene and Marilyn Glick Indiana Authors Award in the Nonfiction category for his collection of essays, The Book of Delights, which was released by Algonquin Books in 2019. Be Holding was released by the University of Pittsburgh Press in September of 2020.
J. Kameron Carter is Professor of Religious Studies at Indiana University, Bloomington. He works at the intersection of questions of race and the current ecological ravaging of the earth. He is interested in what these intertwined issues have to do with the modern world, generally, and with America (or rather the Americas), more specifically, as a unique religious situation or phenomenon. He is the author of Race: A Theological Account (Oxford University Press, 2008).
Presented by CAHI and the IU Arts and Humanities Council.