Please note the new time and date! Rowland Ricketts' Meet the Artist talk will now be held via Zoom on Thursday, April 23, at 3:30pm (Eastern Standard Time). Please register here to receive a link to join the event.
Rowland Ricketts has been producing textile art and design for many years, using indigo dyes from plants he farms himself. The history and context of indigo, the process of growing and dyeing—all contribute to the poetics of Rowland's work. Texture, composition, the play of color and saturation— Rowland creates complex works with simple elements, contemporary textiles that span art and design. In recent years, Rowland has been involved in several large-scale installations, teaming up with other artists such as Norbert Herber (Media School). The two have collaborated on four installations, including Ai no Keshiki - Indigo Views in Tokushima, Japan.
In our April Meet the Artist session, Rowland will speak about the range of his artistic practice—past, present, and future.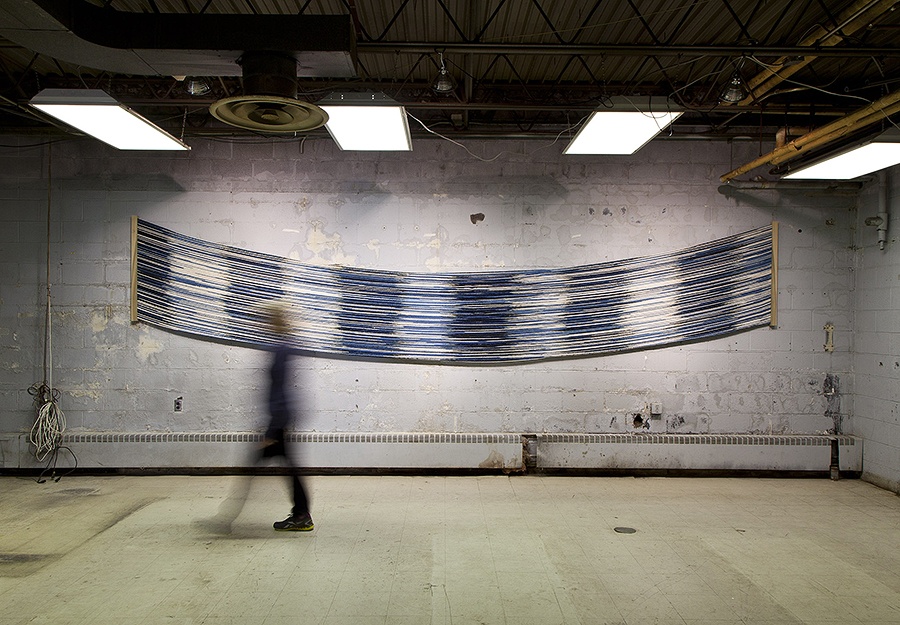 Rowland Ricketts is Professor and Associate Dean of the Eskenazi School of Art, Architecture + Design at Indiana University, Bloomington. Trained in indigo farming and dyeing in Japan, Rowland received his MFA from Cranbrook Academy of Art in 2005. His work has been exhibited at the Textile Museum in Washington, DC, the Museum of Fine Arts Boston, and the Seattle Asian Art Museum, and he has been recognized with a 2012 United States Artists Fellowship.